Supporting our students is a priority.
As an international student at St Hilda's we ensure that you have a caring and homely environment in which to live.
All of our overseas girls live with a host family or at our boarding house. It's the best way to:
really experience New Zealand family life
make friends and settle in quickly
improve your English skills
Homestay
A successful homestay goes a long way toward success at school. We use families from the school community, as well as experienced long-term trusted hosts. All homestays are full board, with meals included, and students are given their own room. A dedicated Homestay Coordinator is also on hand, to make sure everything goes smoothly.
Our homestay families:
are carefully selected by us
are subject to all the requirements of New Zealand law,
including police checks
provide a caring home environment
are interested in your welfare
will be involved in your academic progress
will keep in regular contact with staff at school
will include you as one of their family
Tolcarne Boarding Residence
Just a 10 minute walk from St Hilda's is Tolcarne, our boarding residence. Home to up to 150 girls, it's beautifully situated in the town belt, looking out over the city and harbour.
Limited spaces are available for international students.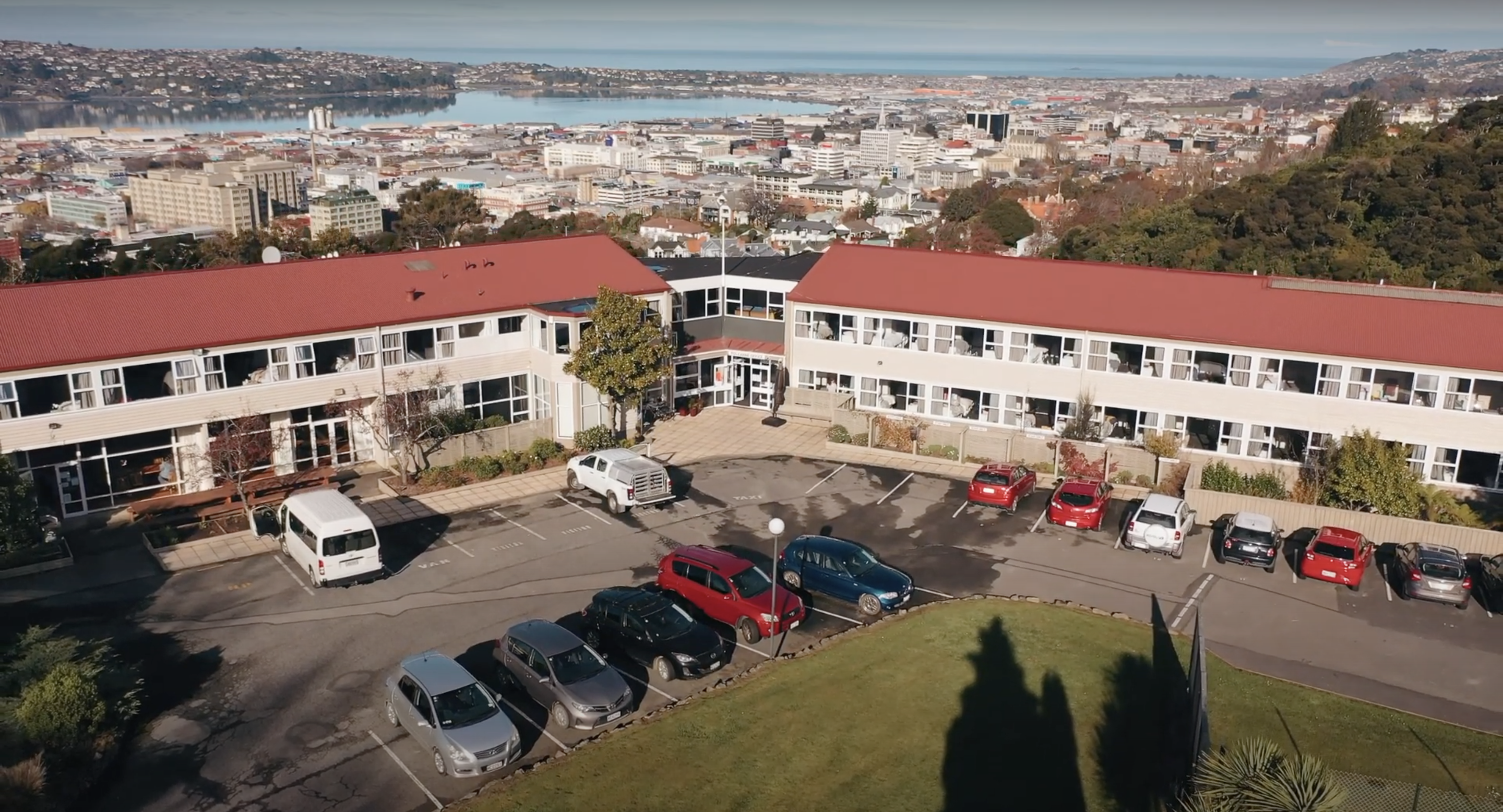 The Director of International Students, takes a personal interest in the placement of every girl and ensures that they are placed as closely as possible with the type of homestay family they prefer.
About Dunedin
A small city, with a big reputation for education.
New Zealand's first university was established in Dunedin over 150years ago, and is still going strong. There are about 25,000 students in a total population of 130,000, creating a thriving culture of learning.
The city is known for its friendly, welcoming community.
Arts and literature are celebrated all year round, with festivals, concerts, exhibitions and events.
It's easy to get around the compact centre, and nature is never far away. Dunedin is known as the wildlife capital of the country and was recently named New Zealand's Most Beautiful City. The temperate climate has four distinct seasons.