Molly Marsh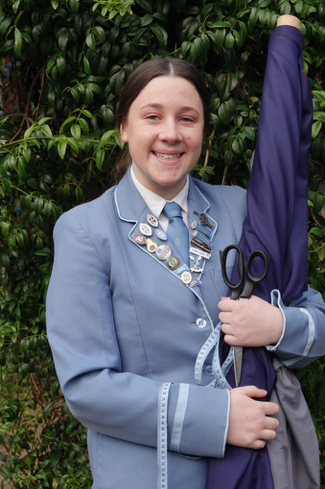 Applying to attend St Hilda's has been one of the best decisions I have made. You may think I'm obliged to say that, but really it's the truth. No one-word can explain the special feeling of being a St Hilda's girl, but when you are one, you will know what I'm talking about. It's almost like being part of the St Hilda's sparkle.
I have always had an appreciation for colour, beauty, style and creativity and that is why I enjoy the subjects I take so much. In those classes, I thrive, not only because I have passionate and supportive teachers, but because I truly love what I'm doing. Loving what you are learning is so important during high school.
We are spoilt for choice here, both in and out of the classroom. I really don't know as a teenager where girls could find more opportunities to figure out what makes them sparkle. Individuality is not only accepted but valued and embraced.
At St Hilda's I love how easy it is to gain a big or little sister in our small school community. There are so many chances that open up for girls to gain life long friends across all year groups. I have really appreciated the opportunity to get to know some pretty special sisters both older and younger than me.
As Head Girl this year my main focus is to put smiles on girls faces. Even though a smile may seem something small, it's the little things that sometimes add up to make a big difference.
I have learnt and understood things that I didn't even know I could learn or gain knowledge about. I have experienced the most amazing, unforgettable and colourful times, and also challenging and frustrating ones but most importantly I have been surrounded by genuinely good people - staff and students. I would have to say though the biggest thing I have got out of coming to St Hilda's is growing consciously and subconsciously into a 'Molly' I am so proud to be.
Sarah Langsbury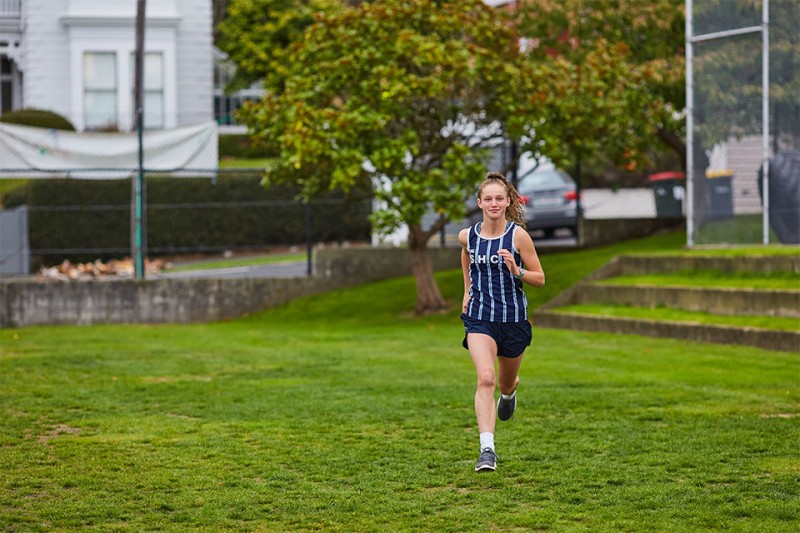 I've had the privilege of being part of the St Hilda's community since Year 9 and believe that its friendly and supportive environment offers many opportunities for all students to thrive. I was lucky enough to be awarded the Sports Scholarship when I first came to St Hilda's and this has helped fund my ongoing commitment in representing Otago and New Zealand in Athletics, and Otago in Touch Rugby.
Balancing my sporting commitments, my academic goals and other extracurricular activities can be challenging. But the teachers and support staff are incredibly supportive and challenge me to be the very best that I can be.
In my spare time, I enjoy being part of Sings Hilda and taking a senior role in Kapa Haka. I coach netball and am the Sports Liaison for athletics. St Hilda's is allowing me to combine my interests, challenge my learning, and take on leadership opportunities that enable me to give back to my community.
Ma te huruhuru ka rere te manu - Adorn the bird with feathers and it will fly.
Sophie Beardmore
Hi there! My name is Sophie Beardmore and I am in Year 7 - my first year at St Hilda's Collegiate. For the past 6 years I have attended St Joseph's Cathedral school, a small special character school in the heart of the city. Enrolling at St Hilda's was hugely daunting for me, as I didn't know anyone and felt a little overwhelmed by the changes that lay ahead.
From the moment I walked into St Hilda's and met my special Year 8 Buddy, my concerns vanished and I felt excited about the opportunity I had been given.
The environment here is truly special. A special character school that has so many great initiatives to help students feel valued, and most of all, comfortable in their own skin. Whanau groups that become like a family at school, peer support groups, and the brilliant buddy system that offers friendship and encouragement for all new students.
This year I have surprised myself by enrolling in and having a go at a number of new activities. I have been able to do this because St Hilda's uplifts your confidence, and well, it's easy to be brave in a supportive environment. guitar lessons, netball, fun lunchtime activities, there is always something to make your day at school exciting and engaging. I feel so lucky to be surrounded by an amazing bunch of teachers who really care. They all seem to have this special power to make learning fun!
Walk through the archway at St Hilda's and you will feel welcome and inspired. I am only halfway through my first year of life at St Hilda's, but already I feel like I have struck gold. I really hope that you get the chance to strike this special kind of 'Hilda's Gold' too.
Libby Drummond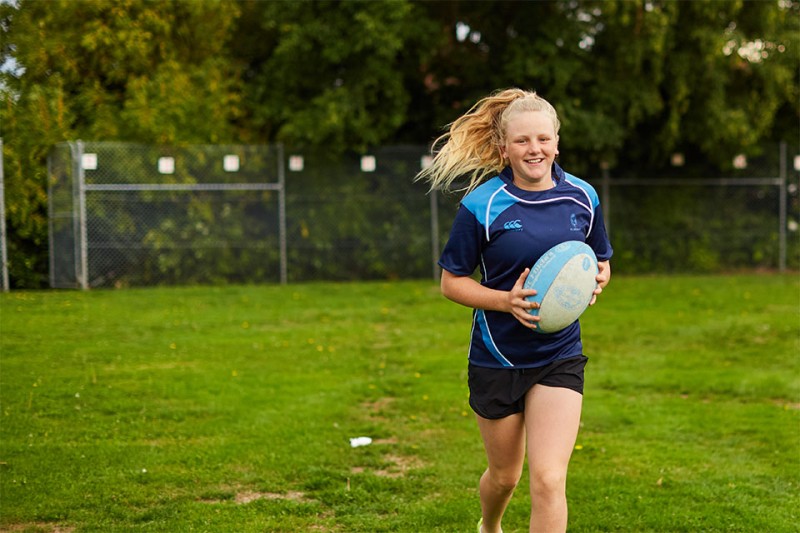 Attending St Hilda's and living at Tolcarne has given me the opportunity to pursue my interests, make friendships and develop my confidence all within a supportive and nurturing environment. I am able to play a range of sports and with the support of my coach I have developed more confidence and gained friendships with girls from all year groups.
With the encouragement of my teachers at St Hilda's I have been able to step outside of my comfort zone and try new things. Speaking at the Boarders Open Day was daunting but connecting with prospective students and giving them an insight to life at St Hilda's was fun.
Living at Tolcarne has enabled me to gain independence, live with, and develop, friendships with a range of girls from different backgrounds.
I look forward to my future years here at St Hilda's and will continue to take up opportunities that are on offer.
Jenna Clearwater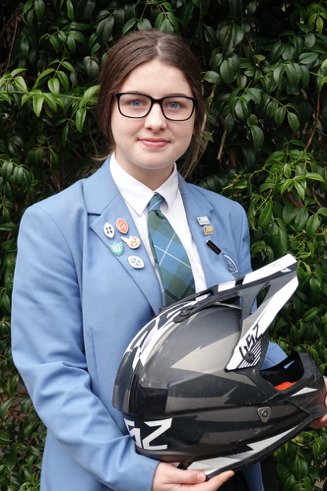 I started at St Hilda's at the start of the year as a Year 9. So far I am really enjoying it and finding it super fun. I've loved getting to know everyone and form new relationships. All the girls are so lovely and helpful.
I am also a boarder at Tolcarne and I love it, it's loud and crazy sometimes but that's the fun part. You meet so many girls from around the South Island and find out a lot about them very quickly.
I really enjoy the school work at school. One of my favourite subjects is maths. Sometimes I find it a bit of a challenge but the teachers are always there to help me out. Also I enjoy performing arts, it's really fun and sometimes hilarious. You get to make up your own performances and show them to your class some of them are really good.
I enjoy playing sports, I play touch, volleyball and I do motocross. I enjoy playing for the St Hilda's teams. They help you with your technique and how you can make your gameplay and skills better.
I do motocross outside of school in my free time. I really enjoy that. There is a lot of crashing, sweat, tears and laughter. But I really love meeting new people there. I've been doing motocross for 4-5 years now and have met some of my closest friends over those years. St Hilda's is filled with so many more opportunities that you could try out and is a great school.
Hope Huang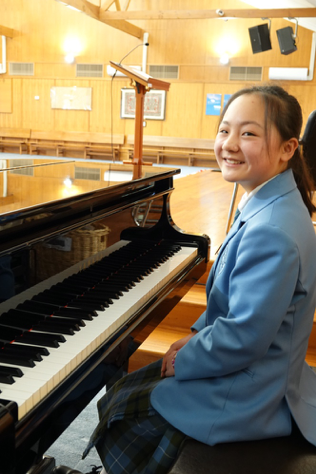 I began high school this year at St Hilda's and previously attended Balmacewen Intermediate School. I was very intimidated by all the large buildings and being given a timetable to follow for the first time.
After a day or so I quickly found that my teachers and classmates were all very supportive and helped the new students navigate around the classes, although there were a couple of times when my friends and I were lost on the 2nd floor.
After a few weeks, everyone had adapted to our new timetables and classrooms. I enjoy all of my subjects even if I am failing to pronounce words in French or spelling words wrong in Integrated Studies. A few of the hobbies I enjoy are Piano, Maths and Visual Art and I look forward to improving these skills at St Hilda's.
St Hilda's offers something for everyone whether it be trips, music, clubs or sports. It is also a great opportunity to take on something new like learning an instrument or playing a sport. This year I decided to take on a sport, so my friends and I signed up for Badminton even though most of us don't have much experience.
So far I've really enjoyed being at St Hilda's and trying out all the new subjects like Textiles, Performing Arts and many more. There have been many laughs in the short time that I have been at St Hilda's and I hope for many more in the next few years.