Libby Drummond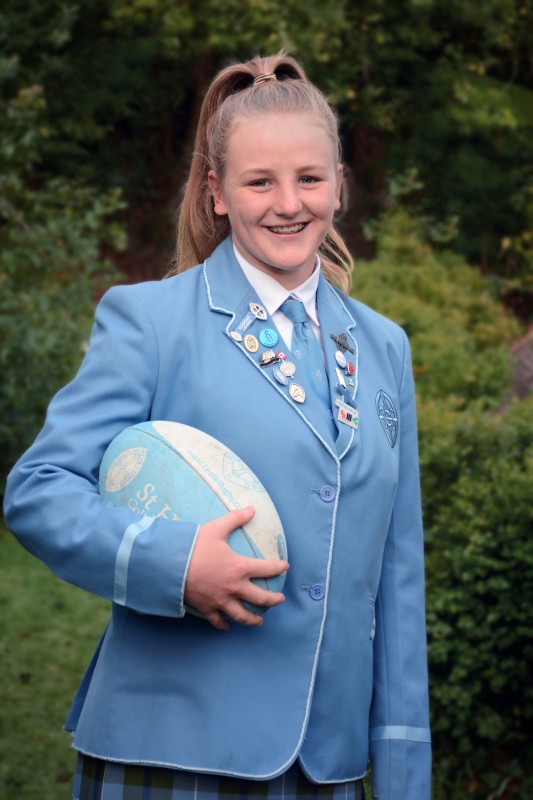 Receiving that much-anticipated phone call to say I had been accepted as a boarder at St Hilda's, was something I had dreamt of. Gaining the opportunity to slip on that pale blue blazer and being able to join the St Hilda's community is truly special, and something I am forever grateful for.
St Hilda's has opened many doors for me, allowing me to pursue my passion for sport, the love of the environment, and being deeply connected with a range of people.
I feel so fortunate to be in such a supportive community, both here at school and up at Tolcarne. The teachers and hostel staff are nurturing and caring, yet at the same time inspiring and motivating, pushing each individual to achieve and be their best.
My favourite part of the school lies within the sisterhood culture. I love being able to connect, support, and form friendships with girls of all ages. It is something that is highly valued by all, allowing each girl to feel a sense of belonging in the St Hilda's community.
As Head Girl for 2021, my goal is to continue the enhancement of connections formed throughout our school. Having a wide range of clubs and groups ensures diversity is celebrated, with every girl feeling valued, supported, and safe to be themselves. By having this shared vision, we are able to work collaboratively to further develop the positive culture of our school. I feel honored to have the opportunity to give back and bring happiness into all girl's lives.
My journey throughout St Hilda's has been filled with so many amazing experiences and treasured moments. Over the years I have gained knowledge, not only academically but also about myself. I have learned valuable life skills I will carry with me into the future and developed friendships that I will forever cherish. But most of all, I found a place where I was able to flourish in my own individual way and that is something I could not be more grateful for.
Molly Luxton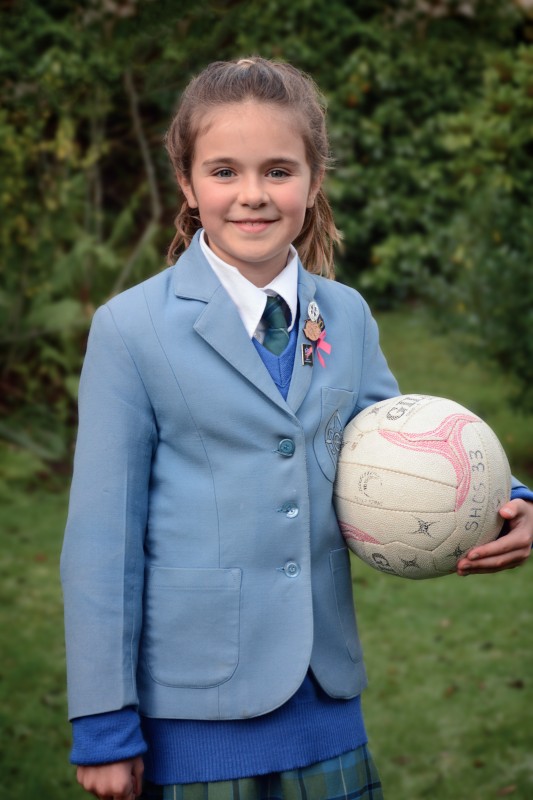 Hello, my name is Molly Luxton and I am a Year 7 student. Before coming to St Hilda's, I attended school in both Dunedin and New York (where my family and I lived for a few years, with very different schooling experiences!).
In 2020 I started to think about choosing an intermediate school. My sister and cousins already attended St Hilda's, so I was very interested and knew this school would suit me.
It was an exciting and nervous time thinking about what the first day would be like, but six months on it has been such a great choice for me. From the day I arrived I felt welcomed into my Whanau group, class and in everything else I am involved with. I love how much support you get in so many ways. I have a buddy in Year 8 and am in a Whanau group; this is a group of students from across all year levels, which is good because you get to know girls of different ages and stages at school.
St Hilda's has many opportunities and exciting activities to be a part of. There are organised fun days, such as International Women's Day, Earth Day, Athletics Sports and the seniors often decorate the school and create themes for us to enjoy. I have joined aerobics, bandquest, netball, and guitar.
In Term 1 St Hilda's celebrated its 125th Anniversary, which is an amazing milestone. I was lucky enough to be asked to do a reading as part of the event. This was something I had never done before, it was daunting but exciting and I'm really glad I got the opportunity to be involved in a significant historic event for our school.
Most of all I think St Hilda's is such a fun place to be. I have made lots of awesome friends, we have great classroom spaces to learn in and it is nice having all of the staff and senior girls around to look out for you.
Julz Hastie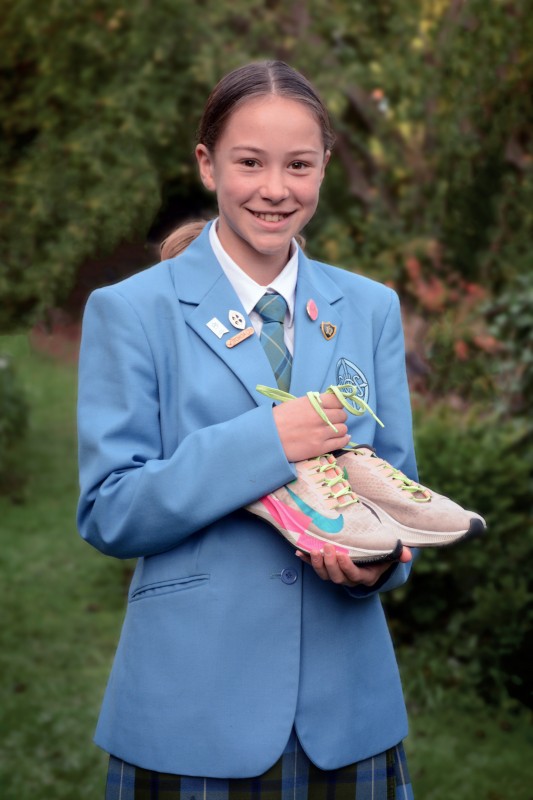 Hi there! My name is Julz (Juliana) Hastie and I am a Year 9 boarding student. So far St Hilda's has been awesome, it provides a great environment to learn and to create new friendships with other girls. In my short time at Tolcarne, it really has felt like a home away from home. It is such a great place, where the staff are so supportive and encourage you to try new things.
I love how the hostel is overlooking the city, we get a great view! Every weekend there are planned activities. I especially love surfing and going to the Highlanders rugby games.
I am enjoying a variety of subjects at school, with one of my favourite classes being Maths. I love the challenge of figuring out equations and know the teachers are always there to help. Integrated Studies is a new subject for me, I am finding it interesting to learn about my past and the history of our country.
Moving to St Hilda's from a small rural school was daunting at first, however I have already made lots of new friends and have been given the chance to try new sports, subjects and experiences. The teachers are so friendly, willing to help and are supportive in encouraging me to grow. I really enjoy playing sports and being at St Hilda's provides me with plenty of opportunities to peruse these. I am currently playing netball, basketball, volleyball, rugby, touch, and I love running – so have recently joined Harriers.
Attending St Hilda's and Tolcarne has been a great experience. I have felt really welcome and have been pushed outside my comfort zone to further grow and connect with girls, creating life-long friendships. I am looking forward to the rest of time at St Hilda's.
Georgie Adams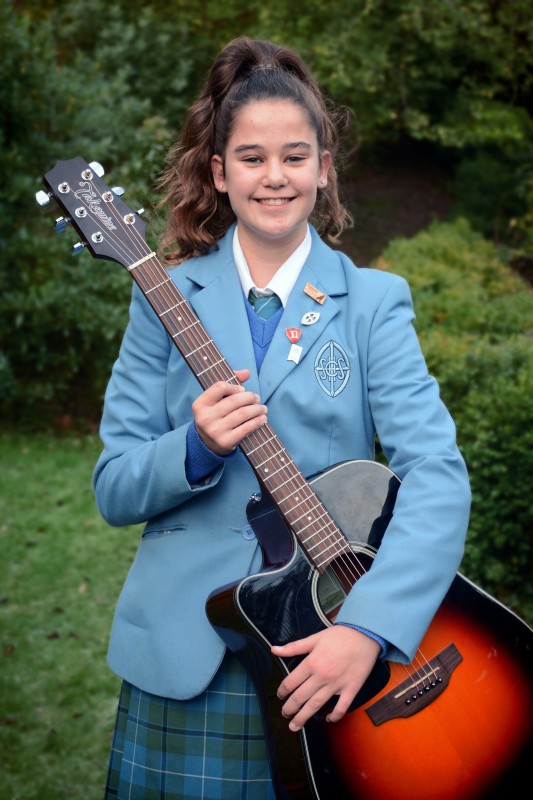 The thought of attending St Hilda's was a dream for me. We decided as a family to attend the Tolcarne Country visit in Wanaka and then went to the main Open Night. The Country Visit was amazing – making me want to go even more! All of the staff and students were engaging and talked to me the whole time, which made me feel welcome and able to have more fun.
We then attended the Open Night, this was just incredible. The 2020 Head girl (Molly Marsh) was assigned to take us on a tour of the school. Every teacher was so passionate, the resources in classrooms were mind blowing and all of the options available were amazing. I could really see myself fitting into this environment.
Being accepted to St Hilda's was the start of my dream coming true. Since starting this year as a new girl from Cromwell, I have been challenged - but in an ever so supportive environment. Part of moving schools was to get involved in new things and to "have a go". I have since joined Kapa Haka, started guitar, netball and hockey. We have so much fun and joining sports and clubs is a great way to meet both day girls and boarders.
I am encouraged in all of my subjects to be the best I can be and to keep improving. The teachers are extremely helpful and even the office staff make us all feel welcome and part of an overall team. Tilly the school dog is pretty cute too!
The special character of St Hilda's provides us with a purpose and sense of belonging. If you are wanting to be part of a special group of teachers and students, with opportunities galore - and you want to work hard, then I can highly recommend St Hilda's. I absolutely love it here!